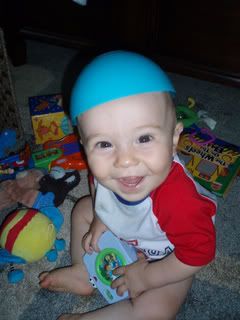 Kai likes to put this blue bowl on his head and run around the house. This day he decided Nash needed to have a 'hat' too. Nash didn't seem to mind and I cracked up!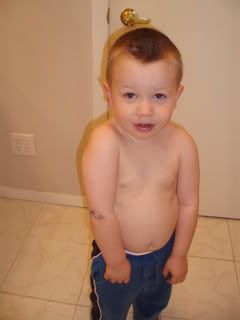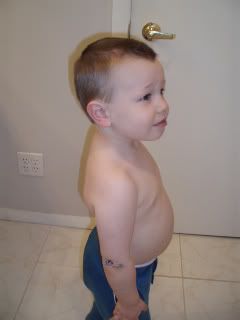 Devin wanted me to take a picture of him as a before shot since he is trying to lose some weight. Kai needed a before shot too he said.
We go home tomorrow! Stay tuned for some updates!