This year was the first year that Kai went trick or treating. We are still deciding how we want to go about Halloween but this year we decided to do it with our old neighbors in their new neighborhood. The whole block had a party and there were kids everywhere. It was a great neighborhood, I'm jealous! Here are my favorite lines of Kai and his friend Scott "Trick or treating (instead of trick or treat)" "What about me? (while waiting for his candy)" Then of course was the sign that said "just take one" and Kai emptied the whole thing into his bucket.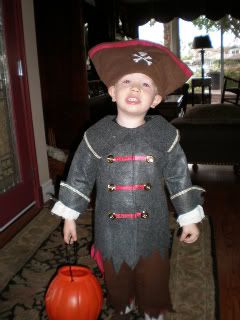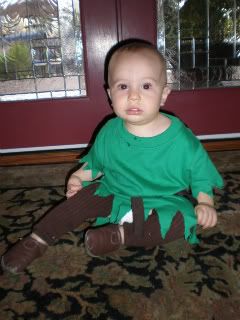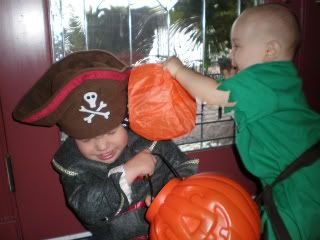 Peter Pan beating up Captain Hook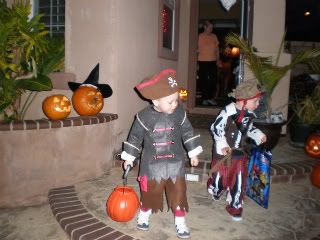 Kai and Scott in action!