My dad has been married for many years (I've lost count) to my mom. They are so happy together. I don't ever see them fight and you can tell just by looking at them that they are very much still in love!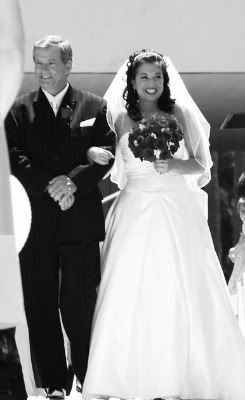 He was always a great role model for me and showed me the importance of saving money "it's not how much you make but how much you save". I know dad! He is someone that I can always count on and can always depend on. It's rare to find a person with a lot of integrity and who follows through on all that he says.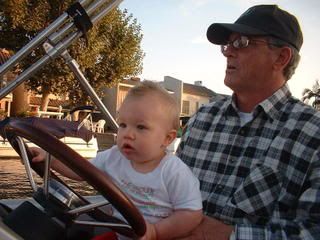 My dad is a great "Papa" and really takes the time to play with his grandkids. He even sacrifices football to watch things like Word World and Curious George. He has taught Kai to chew on straws and say big words just like him.
My dad has given me more then I could ask for. He has helped us with our car, house, and furniture. I really feel that God uses him in my life to show me a Father's love, God's love.
Happy Birthday Dad!! We are all blessed to have you in our lives!